Palm Bay Aftercare Child Care Program
---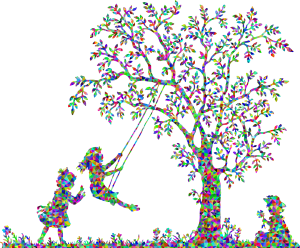 Work schedules and children can be a challenging thing to handle, especially when you have to be at work the same time your child has to go to school or be picked up from school. Here at Palm Bay Daycare, we offer a world class before and after school program that assists parents manage their children's school schedule.
Before School Program
Palm Bay opens its doors Monday through Friday at 6:30 AM and is always willing to work with parents who require a 6:00 AM drop off. As soon the daycare opens, parents are welcome to drop of their little scholars where he or she enjoys fun time before aboard the big blue van(s) with other school goers, as there carefully transported to his or her school.
After School Program
As soon as Palm Bay schools let out, the big blue van(s) is there to pick up the the little scholars to safely transport him or her to the daycare center where the fun starts at Palm Bay Daycare and Learning Center. At the school the children continue to learn and play until they are picked up by his or her parent or guardian. Part of the after school program is to assist children with his or her home work, this way when there home, they have more time to relax and spend time enjoying their family's.
If you'd like to get more information about the daycare's before and after program or would like to schedule a tour, feel free to contact us today.
I love my friends at the daycare! When school lets out I jump on the big blue van and bounce my way to see my friends and teachers..