---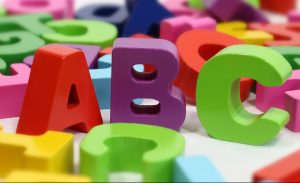 The child care center is conveniently located off Palm Bay Rd and Glenham Dr. next to the Harris Corporation. If your schedule does not give you the time necessary to drop your child off at a school or even picked up from school; no problem, we have you covered. Check out our transpiration service we offer for all children attending schools in our area.
Child Care Services Near Me
Palm Daycare offers a full service high quality child care service that ranges from infant care to after school programs. Children value stability and develop well when their around familiar faces and places.  Here at the daycare,  your child can start his or her developmental foundation at 6-weeks-old and then continue through their pillars of growth as they develop into 12 year old scholars.   For more information about our the child care programs we offer, feel free to contact us.
I am so happy with the quality care my child receive at the daycare. The daycare is always clean and well keep. I recommend this daycare to all of my friends and family.
I love spending time at Palm Bay Daycare. As soon as I get out of my kindergarten class, I get pick up in the bus to go and play with my friends.
I have so much fun playing at the daycare with all my friends! Every I learn something new. Today I learned the color blue...