Palm Bay Daycare's Grand Opening
---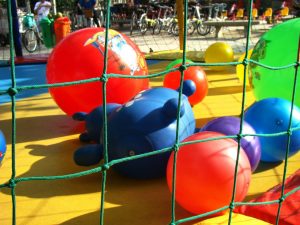 We are super excited to be announcing our grand opening celebration for Palm Bay Daycare and Learning Center. Everyone is welcome to come and enjoy the food and fun as we celebrate. There will be free food and drinks for everyone. There will also be bounces house and games for the kids to have a blast. Come join the fun!!
The Grand Opening celebration is set to start at 12:00 pm on Saturday at the new Palm Bay Daycare and Leaning Center.
Event Address: 1430 Glenham Dr NE, Palm Bay, FL 32905
Ribbon cutting at 12 pm
Free Food and drinks
Games and bounce for the kids
I am so happy with the quality care my child receive at the daycare. The daycare is always clean and well keep. I recommend this daycare to all of my friends and family.
I love spending time at Palm Bay Daycare. As soon as I get out of my kindergarten class, I get pick up in the bus to go and play with my friends.
I have so much fun playing at the daycare with all my friends! Every I learn something new. Today I learned the color blue...