Daycare For Harris in Palm Bay FL
---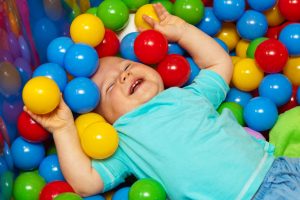 Palm Bay Daycare proudly provides quality child care to staff of Harris Palm Bay, which is conveniently located practically right next-door. With such a close distance from each other, this daycare center makes a great place for parents to be basically within walking distance from the Harris Corporation.
Harris Palm Bay Daycare
Do you work for Harris Palm Bay, located at 1395 Troutman Blvd NE, Palm Bay, FL 32905? If so, enjoy the benefits of having a child in a daycare so close to work. We provide a fun family orientated environment where children can flourish! At the daycare, we strive to create a place that is convenient to parents and fun for children.
Each day, children enjoy fresh cooked meals for breakfast and lunch, as well as healthy snacks and drinks while they learn and play with other children their age. transportation is also offered for children attending schools in our area.
For more information about the child care programs offered or to come in for a tour of the daycare center, please feel free to contact us today.
I am so happy with the quality care my child receive at the daycare. The daycare is always clean and well keep. I recommend this daycare to all of my friends and family.
I love spending time at Palm Bay Daycare. As soon as I get out of my kindergarten class, I get pick up in the bus to go and play with my friends.
I have so much fun playing at the daycare with all my friends! Every I learn something new. Today I learned the color blue...