---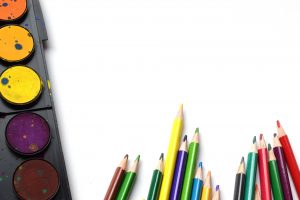 The great state of Florida offers free prekindergarten VPK programs to every child who resides in the state and who is 4 years old on or before September 1st. If your child meets the criteria, he or she is eligible to enroll in our VPK program in Palm Bay located at the daycare. There children will acquire an early learning education taught by certificated(CDA) teachers who meet the state requirements.
Creative Curriculum VPK
The VPK program is based on the Creative Curriculum, which is a proven effective set of activities and workshops that  are facilitated by teaching strategies which are believed to be the best and most powerful way to advance children's education in a fun and effective way. Everyday the children learn along side other kids as they partake in fun filled activities that make learning fun and exciting!
---
Although everyday is new and exciting for the children, we implement routine structured that provides children with a solid foundation to build on. Each day in the VPK program child experience a balance of work-time and play-time. In the mornings children start of their day with a delicious healthy breakfast prepared and served to them with care. After breakfast, they gather together and begin interactively learning throughout the day. From singing fun educational songs together, to hands on skill building actives, the children never stop having fun and learning new things. At lunch time, children gather together to enjoy a freshly prepared healthy meal to fuel them through the second half of their exciting day.
Children who attend the VPK program have shown to excel quicker then those who have not. Given the fast pass learning children have to contend these days, it's important to give them the benefits that come from attending prekindergarten.
For more information about Palm Bay Daycare's Voluntary Prekindergarten Program, feel free to contact us and schedule a tour the facility.
My little boy loves going to his VPK everyday! He comes home so excited about his day and can wait to tell me all the new stuff he learned throughout the day... I couldn't be happier!!!